On Wednesday, February 17th, Panopto moved to Humber's new login experience, which may look different than the previous experience.
If users are logged into any other Microsoft services (such as a Live account, or another organization that uses Microsoft 365), you may see that account listed in the login field. It is important that users do not login using their Non-Humber account, otherwise they will receive an error that says: Sorry, but we're having trouble signing you in.
If you see this error, and notice that a non-Humber e-mail account is listed in the account list, click Back and attempt to log-in again using your Humber credentials, by clicking "Use another account".
Following any other instructions than the below will result in an error:
To login, type your username and add @humber.ca to the end of it, then click Next.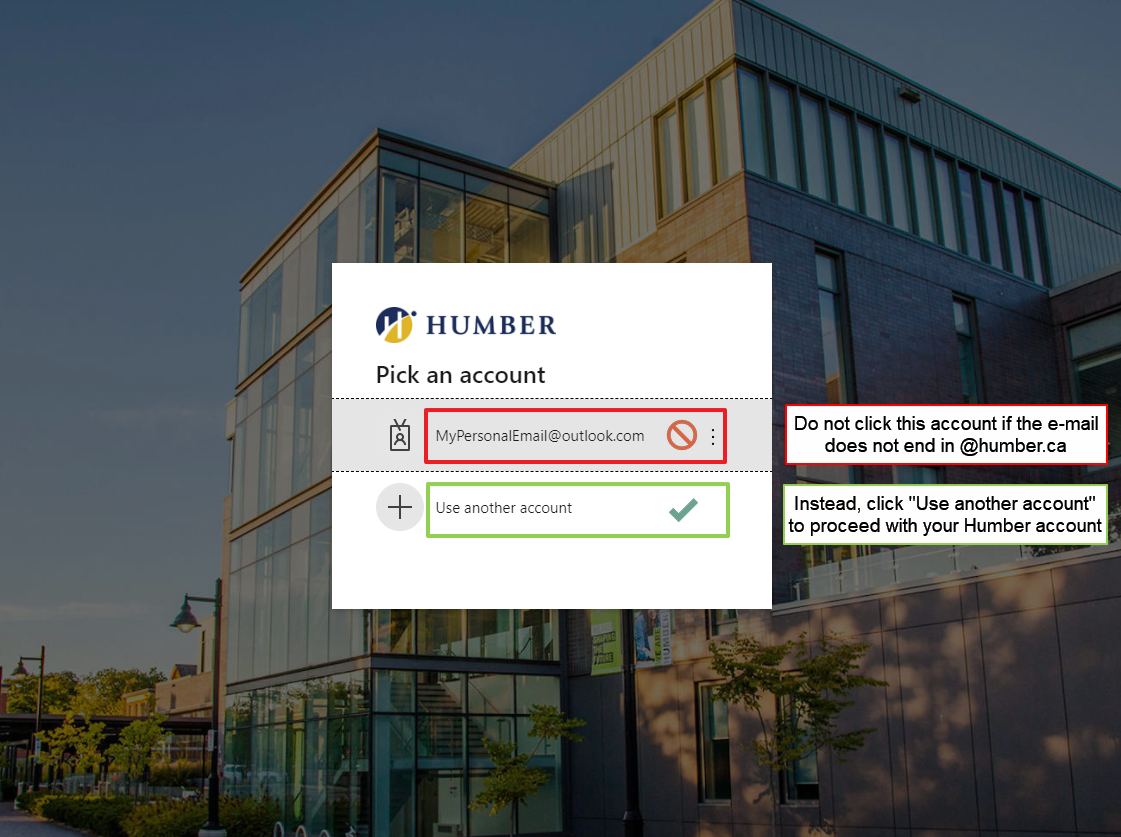 More information about error message: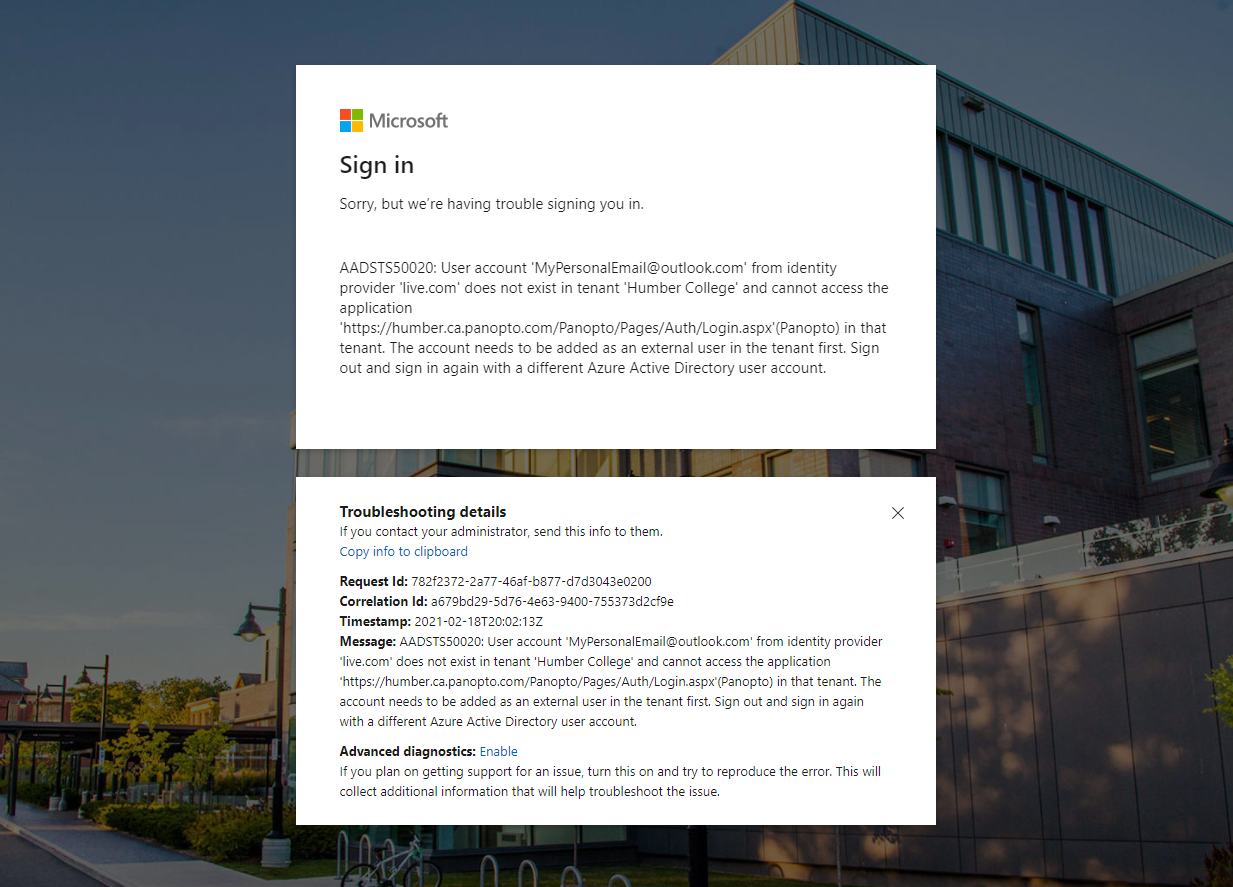 The above is a screenshot of an error message that users might receive if they try to login to Panopto using a non-Humber Microsoft account. The message says:
User account 'MyPersonalEmail@outlook.com' from identity provider 'live.com' does not exist in tenant 'Humber College' and cannot access the application 'https://humber.ca.panopto.com/Panopto/Pages/Auth/Login.aspx'(Panopto) in that tenant. The account needs to be added as an external user in the tenant first. Sign out and sign in again with a different Azure Active Directory user account.
If you are logging in with your Humber account and continue to see this message, please contact Humber's Panopto Support Team for support.