Hello,
Please note that starting Tuesday, February 17th at 11:00am, users will notice a new sign-in screen when logging into Panopto. The new sign-in screen is similar to the experience you'll get when logging into Outlook, HRMS, and some other Humber applications.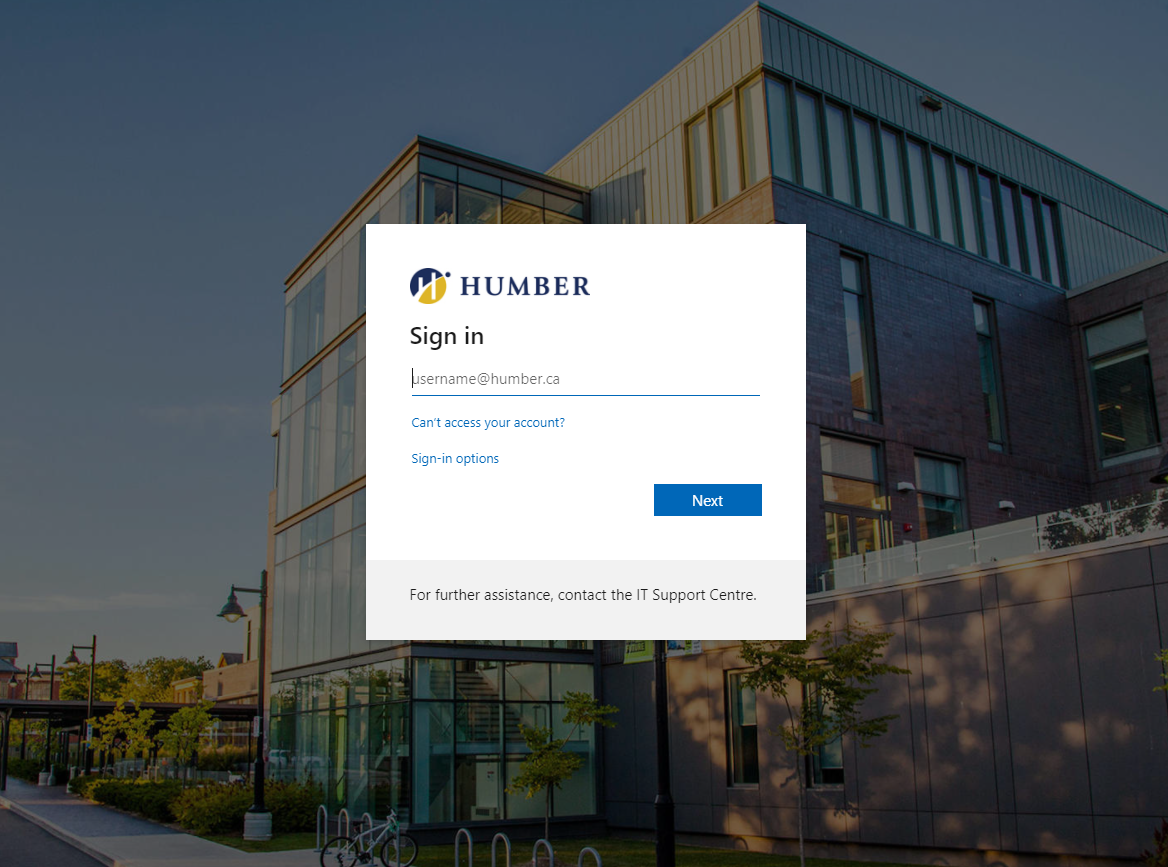 To login:
Simply enter your Humber username followed by @humber.ca (username@humber.ca).
Once you click Next, enter your Humber credentials to access Panopto.

Note: Users who attempt to enter another institution's login credentials at this screen will receive an error.
The new login experience does not apply to faculty, staff, or students who are viewing content embedded within Blackboard.
If you have any questions, or experience any issues accessing Panopto, please contact Humber's Panopto Support Team.
Related Article: