In support of the Humber's upgrade to Blackboard Ultra, Panopto has also been upgraded to support both the Original and Ultra Course View experiences. As a result, faculty will see a number of new Panopto options within their courses.
To use Panopto in Original Course View, follow these instructions:
To embed a Panopto Video, click "Panopto Video Embed".
To insert a Panopto Quiz, faculty must now click "Panopto Quiz – Original View".
Unless you are participating in the Blackboard Ultra pilot, your course is running in the Original Course View.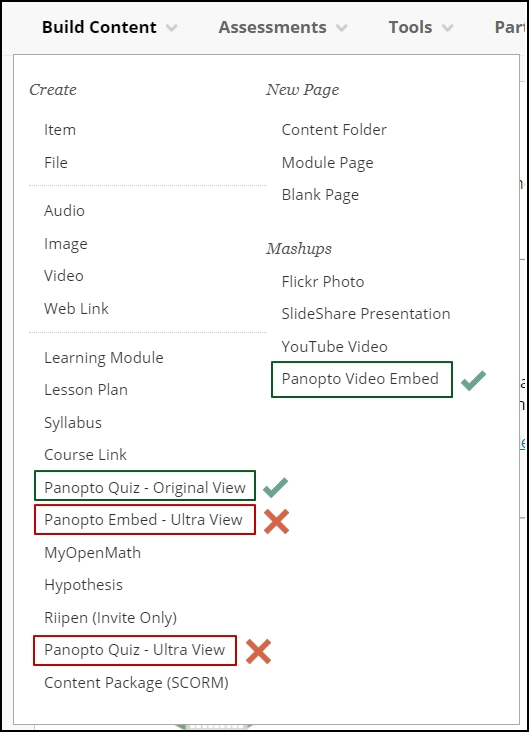 What hasn't changed:
The process of inserting the Panopto Portal remains the same.
Your Blackboard Original Course View videos will continue to live within the *Blackboard Courses* folder. Your My Folder remains unchanged.
There is no impact to your Panopto video content. Only the navigation link titles have changed.
If you have any questions about these changes, please feel free to reach out to Humber's Panopto Support Team.
For more information about Blackboard's new Ultra dashboard, visit Humber Faculty Blackboard.